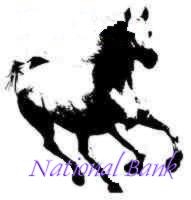 Make transactions, deposits, etc. here at the HH National
Bank!





Welcome to our National Bank! Once you have joined, you
should come here first to open your account. In your account
you'll receive $300,000. Please deposit any checks that you
receive in your account, so that we'll be able to keep track of
all your cash.

Want to cash in a check?
---

Want to see how much money you have?
Click here!

Register for an account
---




Go Home